Story by James West, the-rocker.com
Concert Photos by Danette West, therockerchic.com
Usually I avoid making trips to the mail box due to the overwhelming load of crap junk mail the postman shoves in there; sprinkled with bills you don't want to open either! When the postman rings twice that's usually a sign for more despair, but today it brought a sign of Hope… literally!
​
A box of hope was delivered from Dave Hope, drummer for the band Apocalyptic Lovers, fresh off their recent killer performance at The Whiskey A Go Go on the Sunset Strip opening for Dokken. This box of hope contained the newly remixed Redemption Volume I from Apocalyptic Lovers, and I couldn't wait to check it out and do a Rocker review for Dave and the group. I have to be cautious though, as mixing friends and album reviews sometimes can lead to its own Apocalyptic consequences! "Hope"fully I hope Hope will appreciate the honesty I bring to my reviews. Ha!
I researched the new release a little and found that it isn't exactly a new release. Redemption Volume 1 came out in 2016 and this one from 2019 is a re-release but with new cool artwork and a bonus song. The hype with both releases has been that they were mixed by the legendary Michael Wagener, who also mixed some of my favorite hard rock albums like "Balls To The Wall" by Accept and produced other favorites of mine like "Under Lock And Key" by Dokken and "Pornograffitti" by Extreme.
So, I am "extremely" grateful to put my two cents in here about "Redemption Volume 1", although I don't think Mr. Wagener will be very pleased with some of what I have to say…
Apocalyptic Lovers with The Rocker Chic at The Whiskey A Go Go on the Sunset Strip
First things first- I want to point out that Apocalyptic Lovers is a great live band and should be given more opening slots for major bands on tour. This will give them more exposure to everything they have to offer other than just what can be heard on this nice CD that I proudly give 4 out of 5 Rocker Hands!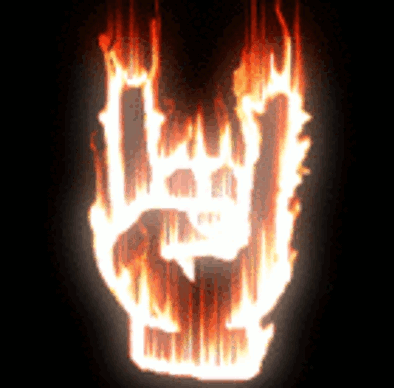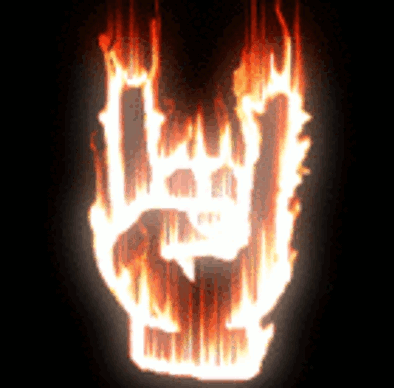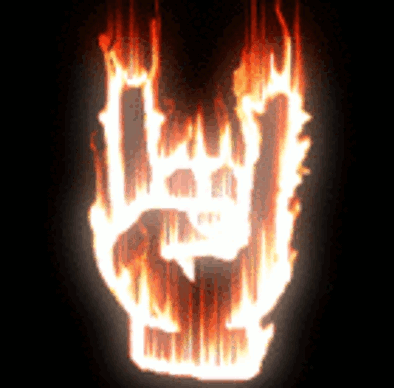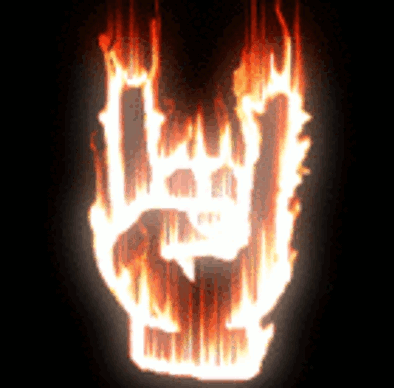 First things first- I want to point out that Apocalyptic Lovers is a great live band and should be given more opening slots for major bands on tour. This will give them more exposure to everything they have to offer other than just what can be heard on this nice CD that I proudly give 4 out of 5 Rocker Hands!
​
​
Song By Song Review
Redemption Vol 1 starts out with all guns blazing on "Better Days". I'm initially blown away by the awesome riffs and soloing during the first minute or so of the song. Sounds a little like Night Ranger has sounded on their last couple of releases- guitars in your face and solos to melt it off! Sean Magee is an awesome guitarist and vocalist Rob Kane delivers the vocals extremely well to start things off; however, all of a sudden, the backing vocals and chorus-y sing-a-long stops the song in its tracks. Then, back in action it goes again just to be drained again with the slowed-down pace and hard to understand backing vocals. Thankfully, it kicks back in with some killer Night Ranger-type soloing, but inevitably the whole of the song suffers from its short misgivings.
One of the best riffs I've heard in a long time cranks up "Killing For A Living" and I'm hopeful that they'll keep driving it home throughout the song. This one reminds me of Van Halen with the guitar fills and awesome drumming by Dave Hope and tasty bass licks by Mike Nagy. Easily this could be a great single for the album even though those nasty backing vocals raise their eerie head again for a brief moment. There's a killer solo by Sean Magee, and that great riff gets kicked in again at the end of the song to end it on a high note.
"Change Of Frequency" starts with a slow, Queensryche-meets Evanescence type opening which is kind of cool. A quirky but cool chorus jumps in to make things more upbeat, but then the song slows down to the beginning again for some reason. Dave tries to punch it a little with the drums, and Sean even puts a cool little lick in there to resuscitate the song again, and thankfully we get to a nice fuzzed-out jam that breathes new life into this nice track. I love the soaring vocal at the end by Rob.
I like to refer to "Who The Hell Are You" as the 'Ugly Kid Joe' song. It seems a little too familiar to "Everything About You" but it's still cool and has some cool riffs and soloing on it, especially the ringing siren note at the end of the solo, and then there's a cool as hell Zakk Wylde-type riff at the end to send it off! This song is another great single that needs to be heard!
"Left In The Cold" tries to be Dokken but those pesky backing vocals don't do it justice at all. There's a great beat by Dave and a nice bass groove laid down by special guest George Allen. Rob does an awesome job on vocals here, and Sean dangles in a nice solo as well. But the song still suffers from not having the right mix and production.
"The Groove" delivers a bluesy vibe for a nice change of pace. Mike Nagy's funky bass lines are the highlight of the song. Rob has a great voice here but a little too much echo was put on his performance, and the overall sound just sounds a bit too muddy for my taste. But, for once, the backing vocals are actually listenable!
The bass continues to stand out in "These Tears", and then a killer guitar groove kicks in to also add flavor. Then, like an irritating in-law popping in for a visit, we get the slowed down chorus and nasty backing vocals visiting us again to muddy up what could be a great tune. This song has a Dokken-like sound similar to "Just Got Lucky" if only we could get a little more tone clarity in the guitar department.
"Dying Day" sounds a bit muddy also and rushed. The backing vocals aren't slowed down, but you still can barely make out what they're singing. Instead of the background vocals how about a nice guitar chord in their place? The guitar solo does shine brightly though and helps save the song.
The bonus track "Gasoline" sounds like a little like Skid Row meets Warrant in raw form, but it's also overdriven with too many backing vocals and a really muddy mix. You can feel the energy though in the tune with machine gun-type drumming from Dave, and Sean's guitar solo sounds like he channeled Eddie Van Halen so all is not lost.
I am by no means a record mixer or producer, and by no means am I trying to discredit Michael Wagener's brilliance in this review, it's just that I get really protective of the groups I listen to and I really want them to succeed in this dog eat dog world of hard rock. But, in this case, I feel that due to the muddy mix, the slowed-down choruses, and the hard to understand backing vocals, Redemption Volume 1 could have been a whole lot better sounding for Apocalyptic Lovers. This could have moved them from 4 to 5 Rocker Hands on my review, but even better, this could have been their big breakout album in 2016 and also in 2019 with them getting the recognition this talented and hard-working band deserves.
But was it Michael Wagener's fault with the production? Let's put this in a "Dokken" context: Maybe there's a difference from being a mixer on "Tooth And Nail" and being a producer on "Under Lock And Key". Don't get me wrong, I simply love "Alone Again" and "Just Got Lucky", but the rest of Tooth just doesn't compare in tone, mix and quality to "Under Lock And Key", as it's one of greatest albums ever recorded in my opinion along with "Back For The Attack". If Redemption Volume 1 would have been mixed and produced to Under Lock and Key standards I would definitely love this album more. To take this thought a step further, I'd like to get to the heart of the matter which is- What type of band does Apocalyptic Lovers want to be? By putting in all the chorus, backing vocals and harmonies are they trying to attract more of a light metal fan base? Maybe they're trying all angles to attract all types of listeners and fans to hopefully get their place somewhere…
​
But in my humble and respectful opinion, even with the muddy mix you can still hear what type of band Apocalyptic Lovers are meant to be, and that's a kick ass/take no prisoners hard rock and metal group. So, I say lose the damn shine and polish and push them faders up and capture the grit and essence of this band! You have George Lynch/Eddie Van Halen virtuosity in Sean Magee; you have Alex Van Halen meets Mick Brown skills with Dave Hope; you have that Michael Anthony/Jeff Pilson groove with Mike Nagy, and last by not least, you have that Don Dokken mellowness combined with the David Lee Roth scream with Rob Kane. Mix an album in the same vein as Fair Warning and you've got yourself a winner-winner chicken dinner! With this hopeful outlook I would also like to thank Apocalyptic Lovers' drummer Dave Hope for his kindness and sincerity shown to both The Rocker Chic Danette and myself- Keep On Rockin' Dave!