Top 100 Hard Rock Groups
#15 Dio
By James West, The-Rocker.com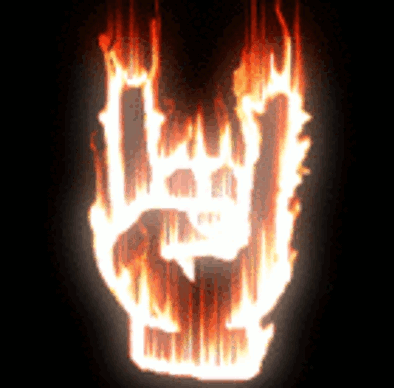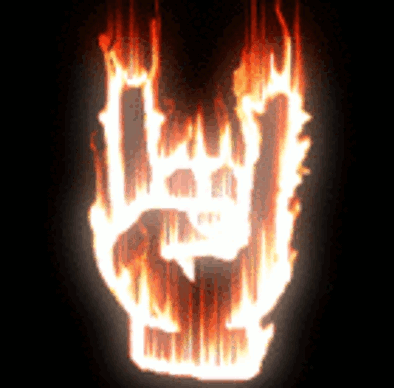 They say that life's a carousel, Spinning fast, you've got to ride it well; The world is full of kings and queens, Who blind your eyes and steal your dreams- It's heaven and hell, oh well…
Welcome the world or Ronald James Padavona- whom you may know better as Ronnie James Dio, taken from the Italian word meaning God. Dio had the voice of an Angel, but he could also scare you senseless with the sound you'd swear came from the devil himself! LOL Believe it or not, Dio's vocal range came not from proper vocal training but
rather from his years of playing the trumpet in High School and local bands.
Dio's songs were often about the struggle between Evil and The Divine. Dio's world was full of dungeons and dragons, holy divers and sacred hearts, and rainbows… lots of friggin' rainbows… they were there to take you away to whatever world you wished for, and for me, I rode the rainbow away from reality whenever possible during my late teens and twenties.
A Rainbow in my Darkest Hour
I first heard Dio when he was with Ritchie Blackmore's Rainbow in the mid to late 70s- High School years for me. I didn't exactly have The Walton's Family experience growing up, and I always felt left out of the in-crowd in school. So, Rock and Roll became my family and my way of dealing with it all. And Dio's words of wisdom and worlds of fantasy brought me peace and escape away from the war and realism of the life I got dealt in the late 70's and early 80's. And then came the military…
By the time Dio formed his own band in 1982 I was an E-2 in the U.S. Navy onboard the aircraft carrier USS Midway (CV-41), homeported out of Yokosuka, Japan. Just picture the album cover of The Last In Line and that will give you an idea of how I felt being trapped and enslaved during this confusing time of my life. Away from home, away from
a wife I had just married straight out of boot camp, and soon thereafter, away from my first daughter who was born just a year later.
Words cannot express how much Dio's words and music helped get me through this difficult time period, especially his work with Black Sabbath on the albums Heaven and Hell and The Mob Rules. Songs like Children Of The Sea, Die Young, Lonely Is The Word and Over And Over spoke straight to my soul and helped ease the pain. Also, the albums Holy Diver and The Last In Line brought solace as well. Songs like Don't Talk To Strangers, Shame On The Night, The Last In Line, and
Egypt (The Chains Are On) continued the therapy session in helping me deal with the isolation and challenges of Navy Life.
​
​All of the Dio albums are fantastic, with each offering having plenty of killer tracks on them. My personal favorites in addition to the first two Vivian Campbell-era Dio albums include Lock Up The Wolves, featuring a then unknown (and probably unknown now) 18-year old guitarist Rowan Robertson who sounded like a blend of both Tony Iommi and Vivian Campbell.
Another great Dio album is Strange Highways which features yet another great guitarist Tracy G who slays on every song. Even though 'highways' veers away from the dungeons and dragons theme and concentrates more on contemporary issues like self loathing (Bury my bones on the Moon; if they never should find me it would be too soon- from the song Pain) to child abuse-
(I say give her the gun; look at him run away. Give her the gun; before the next one comes along- from the song Give Her The Gun).
Horns Up and Head Bangin' Time!
Dio never disappointed on any album, whether it with his first band Elf, Rainbow, Black Sabbath, Dio, and at the end Heaven And Hell.
He may not have invented the "Devil Horns" gesture he has often been credited with, but one thing's for sure; when it's time to bang your head to the beat and groove of heavy guitar music those horns will be seen in droves. We are all part of the legacy and inner
sanctum of Rock royalty that this pint-sized warlock with the name of God helped create. It's with Evil or Divine that we may be the Last In Line of devoted head bangers who were so blessed to have witnessed the wisdom and magic of Ronnie James Dio. We are all Dio Disciples and as the Man In Black himself would say, "We Rock!"