Poison - Cheap Trick- Pop Evil
May 16, 2018
Story by James West, The-Rocker.com
​
Diamonds, Roses, and a fancy candlelight dinner were on my mind when planning something special for The Rocker Chic's birthday celebration this year. But then I got to thinking, "What really makes my wife the happiest?" Well, of course that's a no-brainer, it's obviously MAKING HER HUSBAND THE ROCKER HAPPY! So, I gave her exactly what I would like for her birthday—Two Tickets To Paradise! Well, not exactly Paradise but close, Two Tickets to see Poison and Cheap Trick in
concert! Ha! Yes, Nuthin' But A Good Time for my better-half… Gee, I really spoil her sometimes! Lol
We also bought tickets for a couple of other birthday girls this month. My Rocker Spawn April and my Rockin' Sister In Law Kristanna also tagged along to Surrender to the sounds of Cheap Trick and the Unskinny Bop of Poison. We all also witnessed great music from a still relatively unknown band called Pop Evil, even though I discovered they've been around for about ten years or so.
Of course, one cannot simply just jump in the car and head over to watch two of the 70's and 80's best over-the-top Rock and Glam groups without a little preparation beforehand. So, in the spirit of the spectacle The Rocker Chic and The Rocker Spawn bedazzled themselves with their best Bret Michaels and Robin Zander- combo attire. And yes, The Rocker himself even got in on the pre-show preparation, although I looked like I should rather belong on a tube of Preparation H instead! Somehow, I convinced myself to just let my freak flag fly and wear the wig and getup at the concert also. But, after arriving and putting
the goods on I noticed a guy tailgating next to me giving me the, "what is wrong with you bro? look," and I quickly discarded the disguise. However, once in the venue I saw several dudes rockin' the 80's CC Deville wig to much applause and enjoyment. So, if I ever get "poisoned" again, I'll grow a pair and rock the wig like I should have.
​
Our 20-dollar "all-in" tickets actually provided us with rather nice seats. Yes, they were up in the bleachers, but they still offered us great visibility in the new Five Point Amphitheater complex in Irvine. We were also impressed with the Merchandising booths having new band t-shirts with concert dates on the back. Other recent concerts we've attended from similar type acts were bare bones in the Merch department.
Pop Evil - My New Best Friend!
The best surprise of the night came right at the beginning when Pop Evil hit the stage. I was immediately impressed with the tight grooves, great riffs, and awesome drumming. The Rocker Chick especially enjoyed watching fellow Rocker Chic Hayley Cramer bash the hell out of the skins during the performance. And the terrific Daughtry-meets Chad Kroeger vocals from Leigh Kakaty sealed the deal. I can't believe I've never heard this great band before, and hopefully, being on this tour will bring them some much needed attention.
While I initially felt the music really didn't fit into the same vein as the "classic rock" of Cheap Trick and "glam metal" of Poison, I now understand why this band is on the same bill. It truly was "Nuthin' But A Good Time" for all ages, no matter what era of rock you're from. The 70's originality of Cheap Trick; the 80's bombast of Poison, and the all-era Mojo Mix of Pop Evil made for an incredible celebration of Rock music as it's meant to be- fun, heavy, and in your face!
Cheap Trick - Dream Police Still Rockin!
I saw Cheap Trick a couple years ago with Peter Frampton and left feeling like I just didn't get the full Cheap Trick experience. The same feeling was felt at this concert with Poison. I just really don't understand why this classic act never tours as a main headliner where they can truly unleash all the classic songs that make Cheap Trick one of the greatest rock bands of all time.
They don't need to "share" a bill with another headline act to get people to come see them. I've felt the same when I've seen Styx and Tesla on shared bills too, but at least they have performed on their own in order to give their fans the full catalog experience.
Maybe it's the age getting to them. After all, Robin is 65 years-old now and you can tell he struggled a bit during their performance with Poison, but it was the first night of the tour and I know it takes a few gigs to get into your zone as a vocalist. They still put on an excellent show of the hits with a few oddballs thrown in. One oddball I wish they would've left alone was that god-awful Velvet Underground cover of I'm Waiting On The Man, sung by that god-awful singer Tom Petersson. Don't get me wrong, I love Tom's bass playing and can even handle a little "I Know What I Want" from Trick's Budokan days, but Rick Nielsen should learn to keep the mic stand far, far away from poor, poor Tom. But that was the only lull in what was otherwise a great rockin' set by Cheap Trick.
Poison: These Cats Dragged In The Rock!
I'd never seen Poison live before, so I was amped up when they launched into "Look What The Cat Dragged In" and started off firing on all cylinders amid cool stage lighting and smoke. As a guitar connoisseur I was immediately drawn to the mastery of skills by CC
Deville. The man never got the credit he rightfully deserved in the 80's, and he seemed like he was out for revenge as he unleashed fury after fury of incredible solos and spot-on riffs on everything he touched that night.
I was also immediately impressed with Bret Michaels' performance as well. For being such a superstar he came across as such a fan's fan that you couldn't resist being drawn in by his openness and sincerity. It's widely known of his battle with type one diabetes since the age of six. And yes, he did have a flair up which put him out of sorts for a song or two; but like a trooper, Brett quickly got back on track and delivered awesome vocals the rest of the set. What made me a Bret fan for life was when he dedicated "Something To Believe In" to all of our veterans in the military. A lot of bands give tribute to this I know, but you could feel it truly came from the heart from Bret- He really meant it and it meant a lot being a U.S. Navy Veteran myself. What people may not
know is that Bret's great-uncle Nick Sychak fought at Omaha Beach in the Invasion of Normandy and was killed in action in France in 1944.
Twenty Dollar Make You Holler!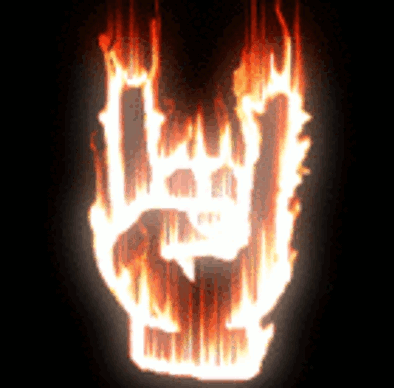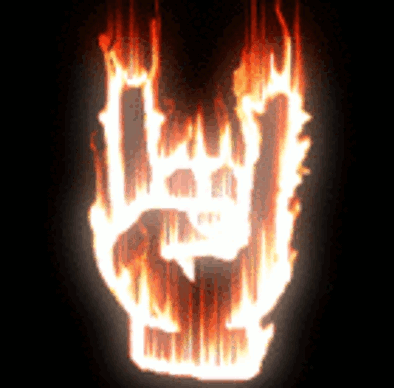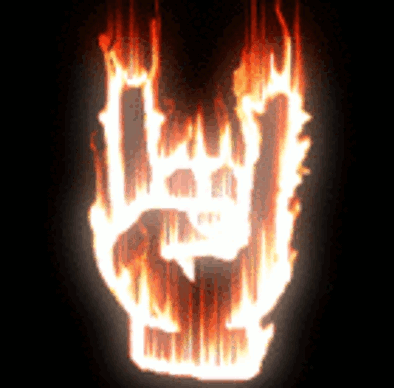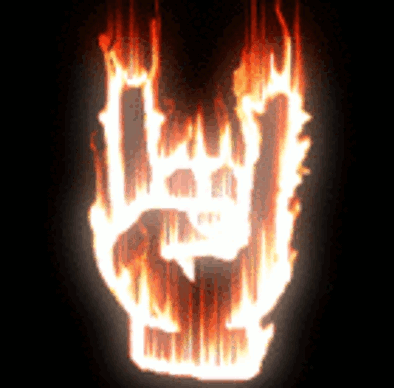 Of all three bands, Poison definitely owned the evening. The only thing missing was pyro and confetti you would expect from the 80's Glam Metal titans, but it may have been a restriction put in place by the amphitheater venue. It was well worth the 20 per ticket special price we paid to see three great bands with their own cult following- with me now also being a part of the official Pop Evil club of admirers. The night was what it promised- Nuthin' But A Good Time, and I got to share it with three birthday beauties I love very much. Shoot, maybe next year I'll splurge again and get them tickets for another concert I want to see! After all, a happy Rocker is a happy birthday for everyone! LOL